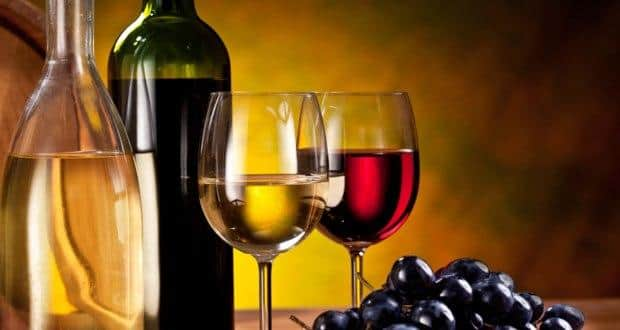 Washington, Jan 20: Now you can drink your way to a healthy heart. A study of 15,000 participants revealed that wine reduces the risk of developing heart disease.
How many glasses of wine prevent heart disease?
A large study of nearly 15,000 men and women have been found to have up to seven drinks a week was associated with a risk 20 percent lower risk of developing heart failure men and 16 percent lower risk for women. The team defined a drink is roughly equivalent to a small glass (125ml) of wine, a little more than a quart or a third of a liter of beer and less than a shot of liquor such as whiskey or vodka. "The results suggest that consumption of alcohol in moderation does not contribute to an increased risk of heart failure and may even be protective," said Scott Solomon, a professor of medicine at the Faculty of Medicine at Harvard and senior physician at Brigham and Women's Hospital Boston. (Read: Red wine – an elixir of youth )
How was the study conducted?
The 15,000 participants were divided into categories :. Abstainers, former drinkers, people who drank up to seven drinks per week or 14-21 between 7-14 drinks, or 21 or more drinks a week
What did the study reveal?
During the monitoring period, 1,271 men and 1,237 women developed heart failure. The lower rate of heart failure occurred in those taking up to seven drinks per week and the highest rate was observed among former drinkers.
Men who consumed up to seven drinks a week had a 20 percent lower risk of developing heart failure compared to abstainers, while the risk was reduced by 16 percent in women who consume the same amount , according to the study. (Read: Red wine can help increase bone health of the spine in men )
How much wine is too?
According to the study, men and women who consumed 21 or more drinks during one week, 47% men and 89% women showed an increased risk of death. The protective effect of moderate drinking were more marginal in women than in men and the authors believe that this may be due to the fact that women metabolize alcohol differently than men and can affect differently.
'We adjust our results to take into account, to the extent possible, for a variety of other factors of lifestyle that could affect the risk of a person, "Solomon said. Excessive consumption alcohol over a long period of time is known to increase the risk of cardiomyopathy . heart failure is a major public health problem with more than 23 million people living with it worldwide.
the report appeared in European Heart Journal
with inputs from IANS
image Source. Getty Images
---
This article was originally published on thehealthsite, Read the original article here

Posted in: Diseases & Conditions, Heart disease, In the news, Red Wine