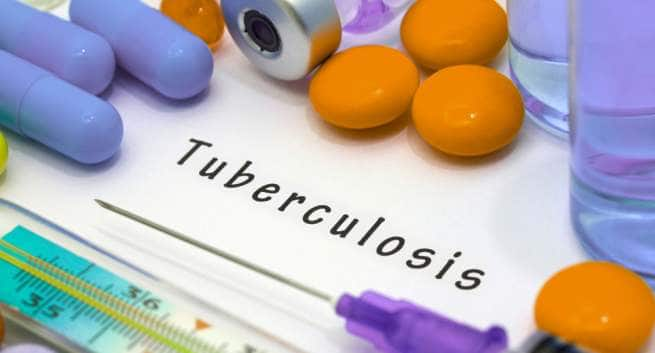 An international team of researchers has identified biomarkers in the blood that can help doctors predict who is at high risk of developing active tuberculosis (TB). One third of the world's population is believed to be infected with Mycobacterium tuberculosis (Mtb), the bacterium that causes tuberculosis, but only a small fraction whenever symptomatic disease develops. Beware of signs and symptoms of tuberculosis to prevent it.
If validated by further clinical trials, a test based on these blood biomarkers that researchers have identified would allow physicians to target therapies to people at risk, thus avoiding sick . The research effort ten years was led by researchers at the Tuberculosis Vaccine Initiative of South Africa at the University of Cape Town, and the Center for Infectious Disease Research, Seattle, United States. The findings were published in the journal The Lancet .
Biomarkers identified in two stages. First, the researchers collected blood samples from two years from more than 6,000 volunteers infected with Mtb teenagers but otherwise healthy in South Africa. The analysis of the samples revealed expression patterns of genes that differ among volunteers who eventually developed TB and who remained healthy. This "signature", the risk is limited to a set of 16 genes could be detected in a blood sample as soon as 18 months before the infected person develops active tuberculosis. Next, the team confirmed the predictive ability of the signing of genetic risk in a study of more than 4,500 volunteers in South Africa and Gambia.
The second study group was more varied in age, health status, ethnicity and exposure to common strains in the town of Mtb that volunteers in the first study. Despite the differences, the same firm that is at risk the first study in people who eventually develop active TB during the second trial was detected.
Source: IANS
Image Source: Shutterstock
---
This article was originally published on thehealthsite, Read the original article here

Posted in: Blood tests, Diseases & Conditions, Mycobacterium tuberculosis, Tuberculosis