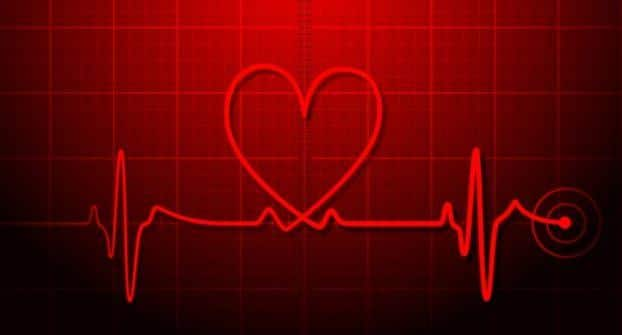 If you suffer from heart disease, and fish oil might be a way to help keep your heart healthy, you are wrong. These supplements, though rich in Omega-3 fatty acids do not reduce atrial fibrillation, a common type of irregular heartbeat, found a study led by a researcher of Indian origin. 'Fish oil has no role in the management of rhythm control of atrial fibrillation, "said lead researcher Anil Nigam, associate professor of the University of Montreal professor.' What is well known and should be recommended to prevent disease the heart and lower blood pressure is a diet rich in omega-3 natural and other nutrients, including fresh fruits and vegetables, olive oil, while reducing consumption of red meat, trans and saturated fats, "he added Nigam.
For the trial, 337 patients with atrial fibrillation who do not receive conventional antiarrhythmic treatment were randomly assigned to four grams of fish oil daily or placebo for up to 16 months. The researchers found that 64.1 percent of patients who received fish oil experienced a recurrence of atrial fibrillation compared with 63.2 percent of those taking the placebo. Moreover, the study concluded that fish oil supplements did not reduce inflammation, which may explain its lack of efficacy. (Read 😕 Suffering from heart disease Here are foods to avoid )
Atrial fibrillation is the most common type of arrhythmia. The risk of developing atrial fibrillation increases with age and other risk factors such as obesity, diabetes and hypertension. The study was published in the Journal of American College of Cardiology . (Read: 10 common types of heart disease you should know about )
Here are some tips to prevent heart disease
1. Get regular medical checkups performed to make sure you are not suffering from asymptomatic high blood pressure, abnormal lipid profile or pre-diabetic condition. If so, meet an expert and take steps to control the state -. A multidisciplinary approach is required, with particular attention to changes in diet
2. Make a conscious effort to add fiber to your diet effort. Eating green leafy vegetables, salads, fruits and cereals like oatmeal. Five servings of fruits and vegetables per day play a preventive role.
3. Keep track of your weight and body fat percentage. Maintaining a healthy weight and percentage of controlled fat goes a long way to ward off heart disease. Read more about 10 simple tips to prevent heart disease
With inputs from IANS
Photo source: Getty images
---
Follow us on Facebook and Twitter for all the latest updates! For free daily health tips, sign up for our bulletin .
This article was originally published on thehealthsite, Read the original article here

Posted in: Cardiovascular disease, Diseases & Conditions, Heart disease, Heartbeat, In the news