World Tuberculosis Day: 11 Ways to prevent tuberculosis ;!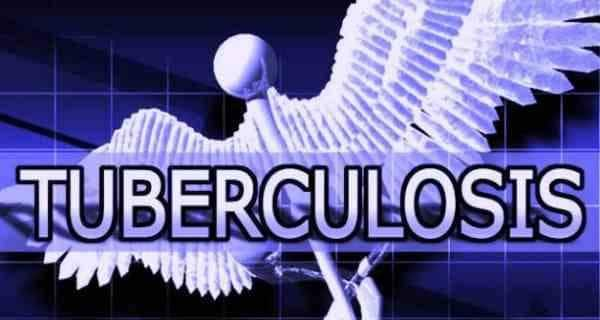 With around half a million people succumbing to tuberculosis every year in Southeast Asia, especially India, there is a need awareness about this deadly lung disease. Despite an infectious disease, you can prevent this disease by implementing strict prevention strategies. This will not only reduce the spread of the disease, but also help to reduce the number of deaths caused due to tuberculosis.
Before learning tips to prevent tuberculosis, here are some things you should know about tuberculosis.
Tuberculosis is a disease that affects people in the air whose immunity is compromised. for example: Infants, the elderly, pregnant women, women who have recently given birth, people living in unsanitary conditions, uncontrolled diabetes patients, cancer patients, people with HIV. Here's how Amitabh Bachchan fought tuberculosis in 2000.
In addition, if you are in close contact (living together / working together) with people suffering from tuberculosis, has increased risk of developing TB.
alcoholics, people who use drugs and illegal narcotics and people who weigh 10% less than the recommended body weight are also predisposed to develop tuberculosis.
Tips to prevent the spread of tuberculosis
# 1 Avoid close contact
Avoid contact close to people afflicted with this disease. If you can not avoid contact with them, wear protective masks and gloves working in a hospital, wearing masks microfiltration good quality. Wash your hands with a disinfectant cleaner after contact with the patient. Avoid crowded places, stuffy and unhygienic.
# 2 Improve your immunity
The work in improve their immunity by including diet rich in antioxidants. Have at least 4-5 servings of fresh vegetables and fruits every day. If you can not eat due to certain practical limitations, be sure to take your daily dose of antioxidants / multivitamins after consulting your doctor. Antioxidants help fight free radicals produced in the body due to any kind of illness / stress and helps in cell repair.
# 3 Keep a tab on your protein intake
Include at least 2 good portion of protein in their daily diet. They are the building blocks of all our cells and also helps in cell repair.
# 4 eating a healthy food, rich in nutrients
Do not go on a diet low carb . You need a good mix of all food items to be healthy. Carbohydrates, proteins, vitamins and fats, all have their place in maintaining your immune system.
No. 5 Make it a habit to exercise regularly
Get your daily exercise. Regular walking for at least 45 minutes at least. Improved circulation improves immunity.
No. 6 meditation try to improve their quality of life
Please take a few minutes for meditation every day. This reduces the daily stress that is directly related to the condition of your immune system.
# 7 Always maintain proper hygiene and sanitation
Maintain good hygiene, wherever you are. Wash hands with soap often a good disinfectant is a very underrated habit. These days, when exposure to disease is one of the highest levels simply can not neglect this simple habit.
No. 8 vaccinate their children
As prevention is always better than cure, it is prudent for their children vaccinated with the bacillus vaccine Calmette-Guerin (BCG) to protect against tuberculosis. This will ensure that antibodies against Mycobacterium tuberculosis were developed and therefore the chances of suffering from tuberculosis are low. Here are 10 vaccines recommended for your child.
No. 9 Adhere to medication (never stop drug course halfway)
Dr. Kapil Salgia, consultant pulmonologist says: "When the people selling drugs not stick prescription (), which gives the opportunity to TB bacteria to develop drug resistance. When these resistant bacilli are expelled into the atmosphere, which can be taken in healthy individuals . This in turn leads to an increase in the number of people suffering from resistant tuberculosis (MDR-TB). "therefore, it ensures that has completed the prescribed treatment. Read about last treatment for XDR-TB drug could be the answer to free India of tuberculosis
No. 10 Stay away from stress
you may not be aware of the fact that you are stressed increases the risk of developing a wide range of health complications, including tuberculosis. This is the reason why you should stay away from stress. Here they are five daily practices who can help you out.
No. 11 get their daily dose of sleep
Suffering from sleepless nights is not uncommon in today's life. However, getting your daily dose of sleep is important to stay healthy and prevent disease. Staying away from foods that difficult to sleep is as important as eating foods that help restore your sleep cycle .
Only by following these simple rules, you can safely prevent tuberculosis.

Image Source: Getty Images
---
This article was originally published on thehealthsite, Read the original article here

Posted in: Diseases & Conditions, Tuberculosis, Tuberculosis prevention, World Tuberculosis Day