Combat breathing problems with Jal Neti ;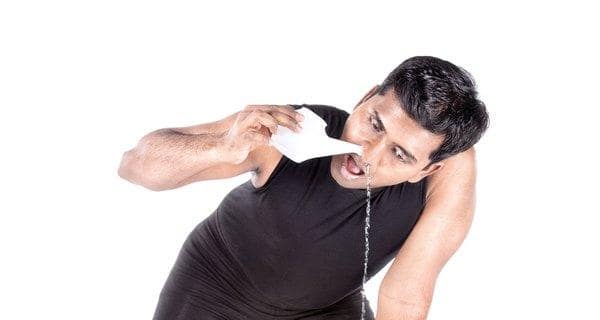 If you have not experimented with ancient yoga techniques, this is your chance. Jal Neti, also popularly called 'nasal irrigation' is a technique that helps in cleaning the nose and is thus freed from the debris and mucus that get accumulated in it. It came into existence thousands of years ago and is known to purify the human body. It is a famous purification technique remains unknown to the Western world.
Jal Neti Benefits
helps in removing phlegm and germs from the nose.
is particularly beneficial in the treatment of diseases such as Asthma and bronchitis . These yoga asanas can also help combat asthma.
The practice of this technique can also take care of ear infections such as otitis, middle ear infections and tinnitus.
It is an excellent technique for improve their concentration .
If done regularly, it can bring a sense of clarity to the mind and emotional balance in your life.
has been shown to be effective for those who are struggling to quit smoking.
Jal Neti can immensely benefit their eyes help look brighter, clearer and better .
How Neti is performed jal?
Jal Neti is a simple process and can be done by anyone says Acharya Balkrishna , the renowned botanist and co-founder of the Patanjali Yogpeeth . Here are the steps:
Add 10 g of rock salt in 1 liter of water and heat until warm. Fill in the Neti pot.
Now tilt your neck, making her right nostril touch the tip of the nozzle, which is the point through which the liquid is poured.
Now breathe water through the right nostril. Open your mouth slightly and breathe through it.
Keep pour water gently in his right nostril.
Water will automatically flow through the left nostril.
Now repeat this process with the left nostril.
Practice kapalbhati after this process so that the water accumulated inside the nose goes.
Conditions:
If you are not suffering from cold and cough can be used cold water without salt.
If you have cough and cold use hot water mixed with salt.
If you have problems phlegm, use warm water and then switch to plain water.
How long Jal Neti should be done?
Actually, the duration can not be said. According to our expert, no fixed time for Jal Neti. It depends on the person performing it. There should be no rest in between. It can be carried out four times a day and can will help prevent cold too.
When should you do this?
Morning is the ideal place for Jal Neti time. In case of any respiratory disease, you can take out both morning and evening. If you have very thick mucus or have breasts running at the time will find relief in seconds. Jal Neti is also known for removing blockages and infections of healing in the middle ear.
However, if you have learned well, you can practice 3-4 times a day. Once a well learned, it can be used whenever the need arises.
You may also read:
image Source: Shutterstock Images
---
for more articles on the section diseases and conditions visit our diseases and conditions . For free daily health tips, subscribe to our bulletin .
This article was originally published on thehealthsite, Read the original article here

Posted in: alternative medicine, Diseases & Conditions, Jal neti, Respiratory problems, Yoga