7 seemingly harmless habits that can lead to depression ;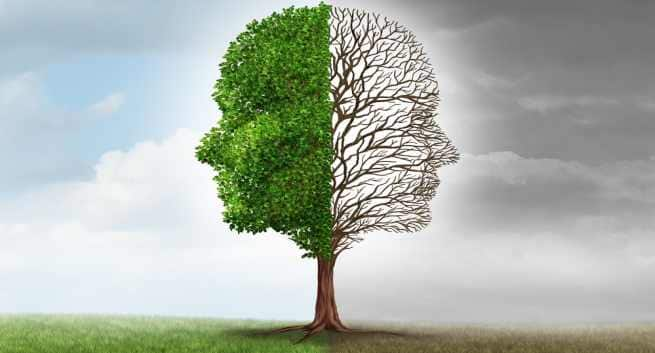 It is estimated that the overall prevalence of depression between Indians is as high as 15.9% [1]. In fact, studies suggest that the number of depressed Indians has increased dramatically in recent decades. While there are several causes of depression, did you know that your daily habits can play an important role in their mental and emotional well-being? These are the seven seemingly harmless habits many people practice in their day to day life that could make them more prone to depression.
1. You have poor posture
Researchers have found that its position can greatly affect their emotional processes [2]. German psychologists conducted a study in 2014, where 30 patients were made to sit in an upright position and collapsed while a visual scene themselves imagines in connection with positive words or related to depression that are presented on a screen computer.
Patients were distracted temporarily after which they were asked to remember the words shown. The psychologists found that those who are sitting in an upright position were able to remember the most positive words, while those sitting in a slumped position especially recalled the negative words or related to depression. So next time you feel anxious and depressed, pay attention to your posture and consciously improve and sit in an upright position. Here's a simple trick to improve your posture
2. You are addicted to your smartphone
If you are constantly glued to your smartphone all day, it could be highly prone to depression and anxiety along with insomnia [3]. Researchers have found that higher levels of depression and anxiety is directly linked to addiction or excessive use of smart phones. These are the 5 Signs you're addicted to your smartphone .
3. Do not drink coffee
Believe it or not, but several studies have found that depression risk decreases with increasing consumption of caffeinated coffee [4] . A study published in the Archives of Internal Medicine in 2011 found that women who drank two or three cups of coffee a day were less prone to depression compared to those who do not consume caffeine. However, remember not to overdo it with their daily caffeine consumption. These are the side effects of excessive caffeine consumption .
4. You have the habit of postponing
By procrastinating, you are at risk of being excluded from the opportunities and failing to meet the objectives set itself. This could directly affect their self-esteem and confidence, working life and increased stress levels. If you find that you have developed the habit of procrastinating, find a way to fight it and instead of completing their tasks on time, as it may make you more prone to depression.
5. Spending too much time on social networks
With various social media platforms like Facebook, Twitter, Instagram and Snapchat, among others, can constantly keep in touch with friends and loved ones. However, the downside is that you could end up losing a lot of precious time in these applications or web sites and minimize the amount of social interactions in real life you have.
In addition, constantly checking Facebook updates, or your 'friends' Instagram could lead to feelings of jealousy, envy or the fact that you're losing, " and not to party every weekend week or you travel as much as they do others. Instead, just remember to disconnect from technology from time to time to recharge your batteries.
6. continues to remain in a toxic relationship
If you are not satisfied in any relationship – it could be a friend, colleague, sentimental companion or even a member family, it is a wise decision to cut that person, especially if you feel emotionally exhausted after interacting with them. By keeping negative or toxic people in your life that could directly affect your mental and emotional well-being, and lead to depression and anxiety. These are the 11 signals an emotionally abusive relationship .
7. Lack of exercise
Exercise results in the release of endorphins or "feel good" hormones. Several studies have found that exercise is highly effective in combating the symptoms of depression and anxiety. In fact, those who exercise regularly are less prone to depression [5]. You can start by walking or running every day for at least 30 minutes to keep mental as well as physical illnesses at bay.
References
[1] Poongothai S, R Pradeepa, Ganesan A, Mohan V. The prevalence of depression in a large urban population in southern India – Chennai the Urban Rural Epidemiology (CURA-70) study. PLoS ONE 2009; 4: E7185. [2] ClinPsycholPsychother. 2014 Nov-Dec; 21 (6): 519-24. doi: 10.1002 / cpp.1890. Epub 2014 Feb. 27. Sitting posture makes a difference-realization effects on depressive memory bias. MichalakJ (1), Mischnat J, Teismann T.
[3] DEMIRCI K, M Akgönül, Akpinar A. Use Smartphone ratio severity of sleep quality, depression and anxiety in college students. Journal of Behavioral addictions . 4 (2): 85-92. doi:. 10.1556 / 2006.4.2015.010
[4] Luke M, F Mirzaei, Pan A, et al. Coffee, caffeine, and risk of depression among women. Archives of Internal Medicine . 2011; 171 (17): 1571-1578. doi:. 10.1001 / archinternmed.2011.393
[5] JA Blumenthal, Smith PJ, Hoffman BM. It is the exercise of a viable treatment for depression? health and welfare ACSM journal . 2012; 16 (4): 14-21. doi:. 10.1249 / 01.FIT.0000416000.09526.eb
Image Source: Shutterstock
---
This article was originally published on thehealthsite, Read the original article here

Posted in: Anxiety, Coffee, Depression, Diseases & Conditions, Posture