healthy recipe for diabetics: nutritional Muthia ;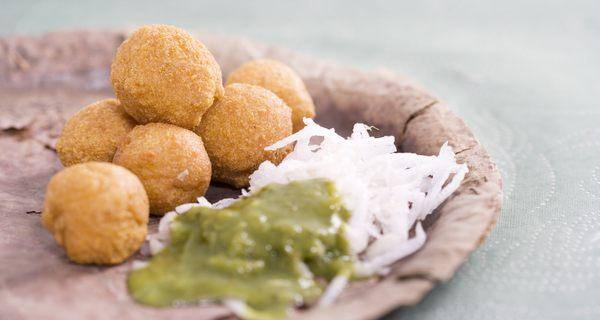 Here is a snack teatime to please. Prepared with wheat flour and bottle gourd can be an excellent choice for diabetics. Spices added to this dish benefits the digestive system. In addition, it contains only 125 calories so it is ideal if you are on a weight loss diet.
Ingredients:
wheat flour 30 g
5 g rava
50 g doodhi (grated)
1 teaspoon red chili powder
1 teaspoon of amchur
½ teaspoon oil
cumin seeds
Salt to taste
Method:
Mix wheat flour and Rava.
Now add doodhi, red chili powder, amchur powder and salt.
Make a dough with these ingredients without water.
Make them as small balls and steamed.
Heat the oil in a pan and add the cumin seeds. Add the balls and saute over medium heat for 2-3 minutes until they turn light brown.
Serve hot.
If you are diabetic, you may also try:
image Source: Shutterstock
---
for more articles on healthy recipes visit our healthy recipes section. For free daily health tips, subscribe to our bulletin .
This article was originally published on thehealthsite, Read the original article here

Posted in: Diabetes, Diet, Fitness, Healthy recipes