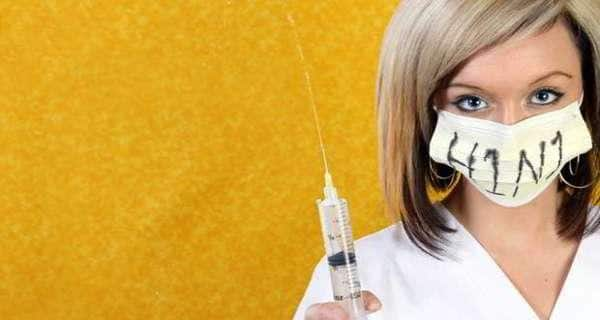 Hyderabad 20 Jan, 2015: Seven people have died of swine flu in Telangana this year and treatment as much as 169 patients are currently subject to the H1N1 virus in various hospitals, an official said today. "From January 1, we have 169 confirmed cases of swine flu. There have been seven deaths due to the disease this month. Last year, there were 11 deaths in Telangana and 5 deaths in Andhra Pradesh, 'Dr. K Subhakar, coordinator swine flu Telangana and professor of pulmonology, told PTI (Read: 10 testing positive, while 4 die from swine flu in Haryana: Officials ).
Subhakar said they have begun to carry out the test of swine flu for most patients suffering from the flu, although it is not necessary according to central government guidelines. the situation seems bleak in the state capital of Hyderabad. according to Dr. K Narasimhulu, coordinator for swine flu in Gandhi hospital here, 27 swine flu patients are currently in treatment the state hospital, while 35 cases are under investigation for suspected influenza. (Read: One more death due to swine flu, the total of four deaths in MP: Official )
The hospital received four new cases of the disease today several private hospitals, Narasimhulu said. ' Until yesterday we had 23 patients treated in our hospital. We have received four more cases today. At the same time, 35 suspected cases, including 10 children, are under observation, he said. Health officials here argued that the swine flu this year is not as virulent as it was in 2009, but high-risk groups (those suffering from various serious diseases and low immunity) must remain alert. Last year, 88 cases of swine flu were reported in Telangana and Andhra Pradesh and 11 people had succumbed to it. (Read: Gurgaon reports third swine flu death this year )
read more about swine flu – causes, risk factors, diagnosis, treatment and prevention
Source: PTI
photo source: Getty images
---
for more articles on the diseases and conditions visit our diseases and conditions . For free daily health tips, subscribe to our bulletin .
This article was originally published on thehealthsite, Read the original article here

Posted in: Diseases & Conditions, In the news, Swine flu, Swine flu prevention, Telangana