You should worry if your child starts having periods before she becomes a teenager? ;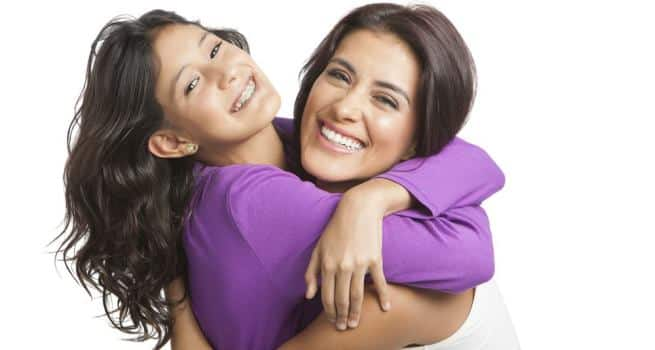 While the right age for a girl to hit puberty and experience first supposed menstruation to 13 years or more, these days girls experience earlier periods of that age. However, this is not all girls, however. Early puberty hits girls who experience certain physiological and emotional changes that induce hormonal imbalances and trigger early puberty. Another factor contributing to premature puberty in girls is childhood obesity . Excess fat, especially abdominal fat in the body alters the levels of different hormones such as estrogen, insulin and leptin and leads to early puberty or early periods in girls. However, there is much concern expressed about this situation, either by health specialists or even parents. But there are other reasons you should take this more seriously, here's why:
increases the risk of cardiovascular diseases
A study in 2009 indicated that women who have experienced menstruation earlier in life that is before the age of 12 years were more likely to develop cardiovascular disease, hypertension coronary heart disease and had an even higher risk of mortality from cardiovascular disease [1].
increases the risk of diabetes
Childhood obesity, if not controlled in time, can lead to problems related to style life and diabetes is only one. Childhood obesity is also one of the markers of precocious puberty or menstruation. Studies suggest that girls who experience their first period before age 11 are more likely to develop type 2 diabetes and metabolic disorders [2].
increases the chances of depression and anxiety
In another cross-sectional study in high school and college students, It found that girls who experienced early periods also suffered from depression, anxiety, suicidal tendencies and had also fueled self-injurious behaviors. This is to say that not only periods for the first physiological health but also affect the mental health of women [3].
What you can do
try to give your child a healthy lifestyle from the beginning, the right kinds of lacking junk foods, physical activity keep obesity at bay. These can help set your child stay healthy and mature over time without alterations in hormone levels and give their harmful consequences of a lady.
References
1. 1: Lakshman R, Forouhi GN, SJ Sharp, Luben R, Bingham SA, Khaw KT, Wareham NJ, Ong KK. Early age at menarche associated with cardiovascular disease and mortality. Endocrinol Metab Clin J. 2009 Dec; 94 (12): 4953-60. doi: 10.1210 / jc.2009-1789. Epub 2009 Oct 30. PubMed PMID: 19880785.
2. Mueller, NT, Duncan, BB, Barreto, SM, Chor, D., Bessel, M., Aquino, EM, … and Schmidt, MI (2014). In the early age of menarche is associated with an increased risk of diabetes and risk factors for cardiovascular and metabolic diseases in Brazilian adults: Longitudinal Study of Health in Brazil for adults (ELSA-Brasil) diabetology .Cardiovascular, 13 (1) , 22.
3. 1: Deng F, FB Tao, Wan YH, JH Hao, Su PY, Cao YX. early menarche and psychopathological symptoms in young Chinese women. J Womens Health (Larchmt) .2011 Feb; 20 (2): 207-13. doi: 10.1089 / jwh.2010.2102. PubMed PMID: 21314447.
Image Source: Shutterstock
---
This article was originally published on thehealthsite, Read the original article here

Posted in: Children's health, Early puberty, Menstruation, Parenting, Woman's health