Ramadan Iftar Healthy Recipe: Great fruit smoothie ;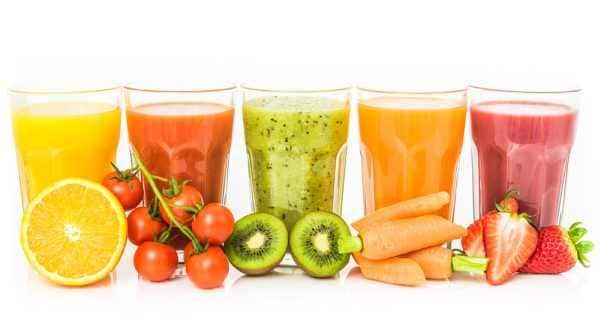 This milkshake sweetened fruit will be not only satisfy your sweet tooth, but also nourish your body with healthy antioxidants. This smoothie provide immediate hydration during Iftar.
Ingredients:
1 frozen banana or fresh, broken into pieces (see tips below)
1 1 / 2 cups unsweetened fruit juice (your choice, any type)
1 / 2 cup sliced ​​fresh fruits or berries or frozen unsweetened
1 / 2 regular cup, vanilla or soy yogurt flavored fruit (optional)
The frozen makes fruit smoothies Extra thick and creamy. If you do not like frozen drinks, use fresh fruit instead. Experiment with a variety of juices and fruits, depending on what is in season.
Method:
Combine all ingredients in blender and process until very smooth and creamy. Serve immediately.
Tips:
With a ripe bananas in the freezer, you can always create a quick breakfast smoothie. Simply peel the bananas, place them in plastic bags and store in the freezer. They will last for several weeks, depending on the temperature of your freezer.
To make their extra creamy shake and give you a boost of healthy protein, try adding a little soy milk powder or protein powder before mixing.
Calories per serving:
Calories: 153
Fat: 0.5 g
Fats saturated 0.1 g
Calories from fat: 3%
Cholesterol: 0 mg
Protein: 2 g
Carbohydrates: 37, 6 g
Sugar: 26.9 g
Fiber: 2.8 g
sodium 5 mg
Calcium: 25 mg
Iron: 1.1 mg
Vitamin C: 79.8 mg
Beta carotene 86 mcg
Vitamin E 0.6 mg
you may also read:
Recipe: the Physicians Committee for Responsible Medicine ( www.pcrm.org )
Source: Breaking the Food seduction by Neal Barnard, MD;. Recipe by Jo Stepaniak; © Jo Stepaniak 2005, published by permission
---


This article was originally published on thehealthsite, Read the original article here

Posted in: Fantastic Fruit Smoothie, Fitness, Healthy Ramadan Recipes, Healthy recipes, Iftar recipe, Ramadan 2014, Ramadan diet, Recipes