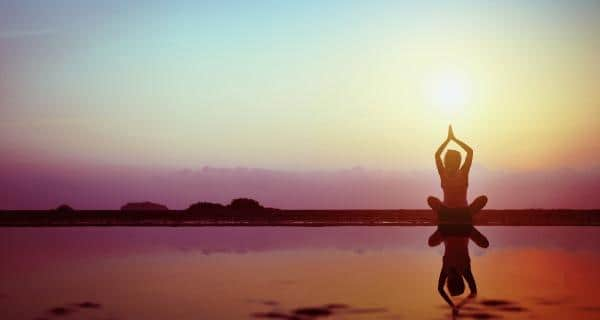 June 21 Day Yoga
Mumbai, June 21: While most people are busy trying to get their asanas – postures – right, Bollywood celebrities like Hema Malini, Juhi Chawla, Shilpa Shetty and Kirron Kher celebrated the "historic" International Day of Yoga on Sunday. A few stars, including Juhi, and Amrita Rao Shilpa, even participated in several sessions of yoga and urged his followers to follow.
This is what some of the celebrities tweeted:
Hema Malini: International Day of Yoga today! I hope everyone is doing at least some asanas as our PM has requested! Spread the culture – we need it badly
Kirron Kher: This is a historic first! Happy #YogaDay everyone. #Yoga Intense practice has benefits for the body, mind and soul.
Juhi Chawla: celebrate #Yogaday doing "Namaskar" – the simplest form of #YogaForAll of @SadhguruJV: https://www.youtube.com/watch?v=KX_pnMG- 4RE …
Boman Irani: Having practiced yoga worldwide. It's time to practice what is ours, for us. #YogaDay Am and the principle #YogaDay Well, that's a start!
Shilpa Shetty: enjoyed a great yoga session under sky with 10,000 people join me in doing the asanas. What is a historic day. Happy International Day of yoga
Anupam Kher: Only a person like my grandfather (Guru Yoga) could give me the final advice "aadmi baarish is Darta Bheegha hua nahi." 🙂 #HappyYogaDay
Sidharth Malhotra: Yoga #InternatioanalDayofYoga should be an integral part of our daily life, our true potential.Thank 2reach or @suveerbalvi for ur guidance
Paresh Rawal: Glimpse #YogaDay preparation … around the world..Not to Deshi Thag and #AdarshLiberal ..will hurt
Nimrat Kaur: Hope #InternationalDayofYoga more than anything else, serves as a new beginning for all who have not been initiated in this world of wonder
Shekhar Kapur: Yoga means union. You and your spiritual being. You and your universal being. #InternationalDayofYoga
Vir Das: Today is the Day of yoga and Father's Day. Makes sense. The reason is born because his father did a few minutes of "yoga".
Amrita Rao: Waking the Yogi inside … Happy International Day of Yoga! @ Ankita01sood
Sarah-Jane Dias: If you must take a position that is on the head !!! HAPPY DAY YOGA everyone! #worldyogaday #YogaDay #Yoga
Atul Kasbekar: #India actually took only international property #Yoga on time and well done I say. Take a bow @narendramodi.
You may also read:
Source: IANS
photo source: Getty images
---
for more articles on yoga, visit our section yoga . For free daily health tips, subscribe to our newsletter .
This article was originally published on thehealthsite, Read the original article here

Posted in: Bollywood celebs, Celebrity, Fitness, International Yoga Day, Yoga