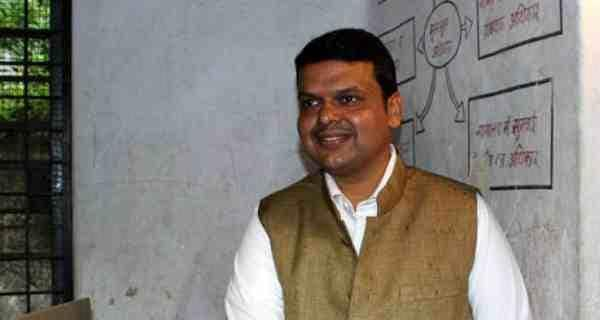 Mumbai / Nagpur, June 21: Braving rain in most, Maharashtra celebrated the International Day of Yoga with hundreds of events in which the elderly, youth, Bollywood celebrities, students and community members enthusiastically participated Sunday. Chief Minister Devendra Fadnavis led the main event of more than 21,000 people practicing yoga in the Yeshwant stadium in his hometown of Nagpur. "Yoga not only brings peace of mind and inner body, but free of many diseases Yoga should be adopted as a way of life I appeal to everyone -.. Become gurus of yoga yoga practitioners' Fadnavis he said reason
.
state BJP president Raosaheb Danve unit and others participated in a big event "Yoga Bay ', coordinated by Shaina NC state spokesman and others on Marine drive in south Mumbai. Several hundred participants carried out their mats and yoga, as they were pelted with rain and salt spray of the Arabian Sea. Employees in various public and private offices, schools and universities also invited their employees or students to come to practice yoga for health benefits and spiritual. The central train led by General Director S. K. Sood, training institutions yoga large and small corporate houses and others celebrated the day with its partners, employees and families.
In addition, similar events were held in various prisons in the state, including the Central Prison, where Fadnavis visited Nagpur and urged inmates to take yoga. Bollywood celebrities joined events yoga, and included Rakhi Sawant, Shweta Khanduri, Raju Shrivastava, Raina Agni in a private place, Subhash Ghai, Tiger Shroff and Kirti Sanon at Whistling Woods, Olympic Elli Avram and winner Arjuna Rehan Poncha at the Institute of Yoga Kaivalyadham. This is the first time the event is held around the world after the United Nations declared June 21 as International Day of Yoga.
You may also read:
source: IANS
Photo source: getty images
---
for more articles on the yoga, visit our section yoga . For free daily health tips, subscribe to our newsletter .
This article was originally published on thehealthsite, Read the original article here

Posted in: Chief Minister, Fitness, International Yoga Day, Maharashtra, Yoga